Customized Termite Treatment
by Industry-leading Technology
We do a complete termite treatment with a 5-year warranty for $695 or 3-year warranty for $595.
We can do a final grade treatment without drilling.  Or we can treat all around the outside of the house.  We drill in the cement that's up against the stem wall and we trench any landscaping that's up against the stem wall.  Then, of course, we patch the drill holes and fill in the trench.  Then we go inside the house and foam in those walls anywhere you have active termite mud tubes.
We are available 6 days a week. You can reach us at +1 (602) 245-7902
If Termites come back, so do we -- at no additional fee.  We have a money back guarantee!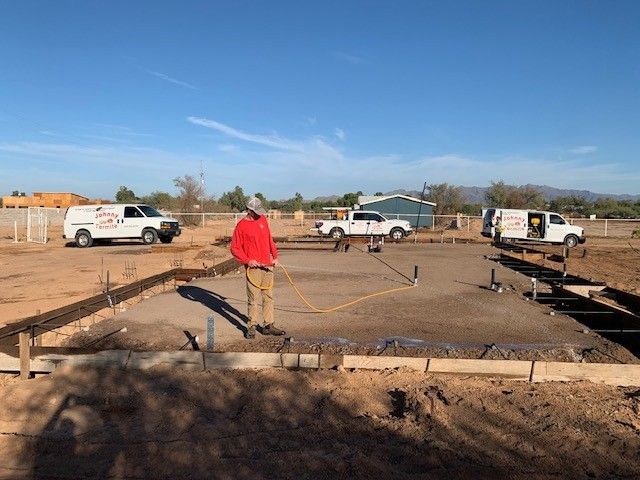 Termite Preconstruction Services
Are you building a new home or commercial building? Call Johnny Termite for your preconstruction termite service.
We are available same-day service we will treat your property the evening before they pour the cement the next day. Give us a call for the best price in the valley.